Server 1 - SMP - Private Whitelist
Version: 1.16.5
Address: Private.ReptoidCraft.com
Back-up Address: 173.31.184.0:2727

Survival Multi-Player (SMP) for staff and friends.
"Void University. Where gamers learn together."

Rules and Terms of Service: Please read


Staff:

1
2
3
Account name

ChaoticResonance
PhazonXL
Monkey_ShinesTTV
Name

Reptoid
Phazon
Monkey
Position

Owner
Technician
Support


Server 2 - SMP - Public
Version: 1.16.5
Address: Public.ReptoidCraft.com
Back-up Address: 173.31.184.0:6969

If you have issues logging in you can
talk to us in our Discord (link below).

Survival Multi-Player (SMP) for fans and public.
"Chaos and comradery"

Rules and Terms of Service: Please read


Staff:

1
2
3
4
Account name

ChaoticResonance
PhazonXL
Monkey_ShinesTTV
Siege420
Name

Reptoid
Phazon
Monkey
Siege
Position

Owner
Technician
Support
Support

Click for map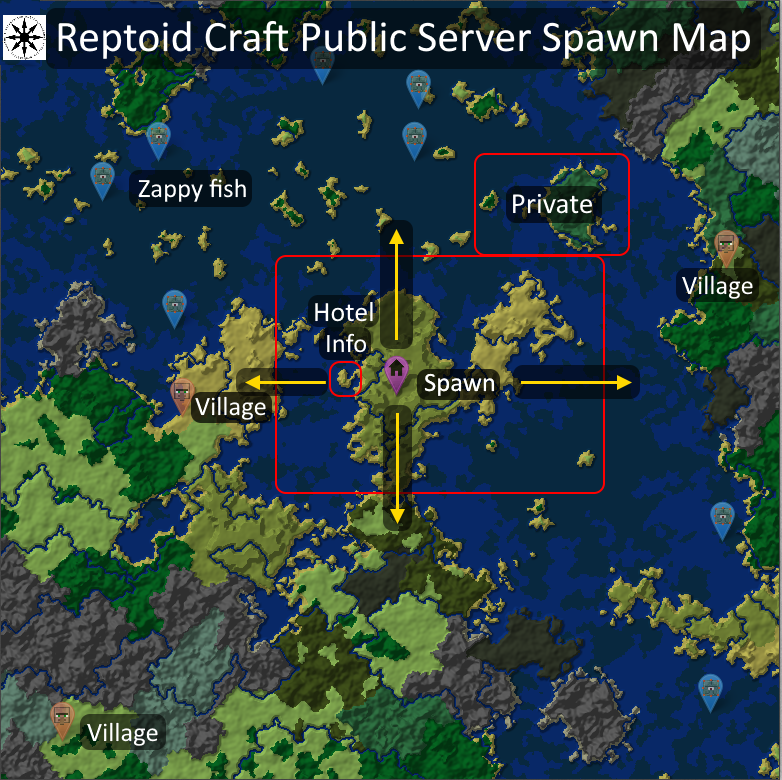 Server 3,4,5,6,7... - Games - Whitelist
Versions: Many
Address: Games.ReptoidCraft.com

Variety of special games servers for staff and friends.

Rules and Terms of Service: Please read

Games available: Among Us, Sky Block, Dropper map.
(Uses different versions)

Rail Craft, RL Craft, Lucky Blocks.
Load Multi-MC. You'll need our data packs.


Staff:

1
2
3
Account name

ChaoticResonance
PhazonXL
Monkey_ShinesTTV
Name

Reptoid
Phazon
Monkey
Position

Owner
Technician
Support